Understanding The Function Of E-Commerce Logistic Companies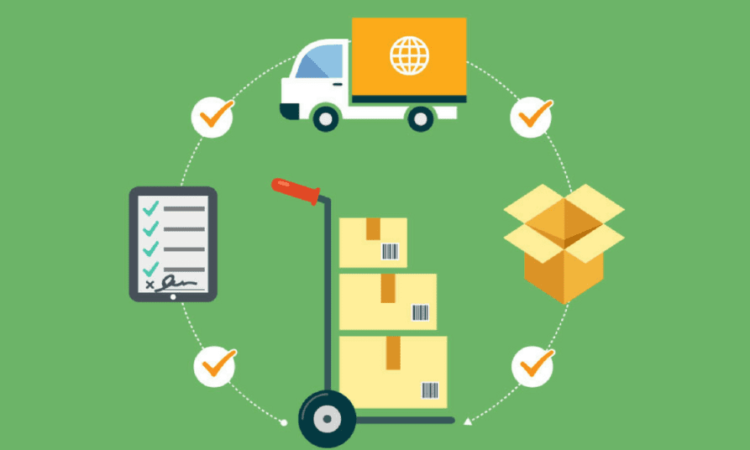 The shipping and delivery services business is an exciting business opportunity owing to the emerging trend of E-commerce platforms. Still, it may be more complex than you think. Observing the surge in the online market after the coronavirus pandemic, retail leaders are adamant about incorporating a robust supply chain process by increasing their investments in logistic service. They are developing strategic shipping options to tackle the growing competition and increase their profit margins.
Brands that venture into this space of logistics and delivery services need to come up with ideas to be implemented not only on an operational level but also on pricing strategies. Before we delve into the details of those strategies, let us first get well acquainted with the basic modules related to this business.
Understanding the logistics: In simple terms, logistics involve both the storage and transportation of goods and services, which means picking the product, storing it in the warehouse and then shipping it to the specified destination. It is a prominent part of this management system and enables customers to meet their supply chain expectations.
Supply chain management (SCM): People tend to interchange the SCM with logistics, but logistics is a part of this chain, not the whole system. Logistics revolve around the physical movement of goods or products from one point to another. Still, SCM involves the sequence of activities happening in the back end, which is more than just procurement and

delivery

.
SCM merges the organizations working at different levels, bringing together the personnel, entities, service providers and businesses ranging from grand manufacturing units to delivery personnel operating in a

pickup truck

. The seamless functioning of this whole process is the main driving force behind the Ecommerce delivery platforms. If a company fails to deliver an efficient supply chain experience to its customers, its brand value will probably go for a toss.
The different components of logistics in this business are:
Planning: It is essential not only to start the industry but also to maintain a track record of demand and supply flow as it helps to comprehend the demands and needs of customers and enables the businesses to be prepared for unprecedented situations such as a sudden change in demands of services.
Storing and processing: The safety and security of goods and products are of utmost importance in this business. Customers put up an immense amount of trust when they initiate the procurement process of products like important documents or expensive furniture. They can

rent a truck

or any vehicle to transport the items to the desired location, but they expect these deliveries to be handled by professionals like Porter. So, these delivery companies must ensure the appropriate packaging and handling of items without causing any damage and deliver them on time.
Data control: Businesses operating online have data as an essential tool because the correct amount of data and extensive research can make businesses do wonders regarding growth and profitability. This is why it is imperative to incorporate modern technology like online

apps for deliveries

like Porter. They can store ample amounts of information to improve logistics services. More is needed than just researching your data. Keeping a close eye on competitors' data is also a key to staying ahead of the competition.