Three Best Ways To Stay Updated With The Latest Stock Trends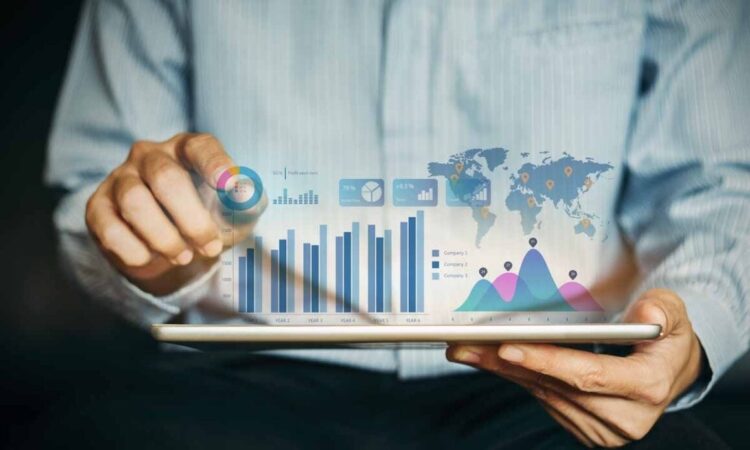 High fluctuations in the stock market characterize the current corporate world. With some economies fearing a recession, people who trade stocks are now in a greater dilemma about their next trading strategy.
As an investor or broker, keeping up with the latest stock market trends is crucial, so your trading journey doesn't suffer a hitch. Make sure you are up-to-date on the latest stock news and make the best trading decisions for yourself. Let's explore what mediums can get you the best stock market news.
Stock trading apps: The stock market has undergone several changes over the last few decades. One major upgrade was the introduction of stock trading apps. Stock trading apps are considered one of the best tools for gathering essential stock market data. Investing your time in a good trading app will help you immensely maximize your financial investment returns. A good stock trading app will likely present you with an in-depth analysis of the trends of your chosen stocks. So, you'll only see the information that is most relevant to you. Most often, these apps will provide graphs showing the hourly, daily, or weekly trend of stock prices. They may also introduce you to high-performing investable stocks that'll strengthen your portfolio. Some apps will also allow you to easily buy or sell stocks. A stock market app combines all the features an investor might be interested in.
Stock screeners: A stock screener should be the best option for you if you're a stock broker or an independent investor who likes to go into the nitty-gritty of every stock trend. Stock screeners have been around for a while, and they're usually the most popular stock market tool amongst professional traders. A stock screener will show you all relevant stock trend analyses, including a company's balance sheet, profit and loss, shareholding patterns, cash flows, and annual reports. Such details can help a trader understand the volatility of the stocks they're looking at so they can make smarter and safer decisions. Moreover, a stock screener may also show the comparison of similar stocks.
Stock market blogs: For those who prefer not to face a lot of numbers and just get to the straightforward analysis, a stock market blog would be the best option. It might take a while to search for a reliable stock market blog that updates timely, but once you stumble across one, you'll have it much easier to back your trading decisions with trustable data. Professional traders and their teams write multiple blogs on the internet. Such blogs compile the latest stock market news and present it clearly and concisely. The upside of following blogs is that you get to understand the background behind the stock market trends. You'll find the reasons behind any dip or rise much more easily in blogs than in stock screeners. The downside could be the lack of personalization. You might find it tougher to filter the information that is more relevant to you. Alternatively, you can follow stock market news channels if you like to consume information visually.
In conclusion, the three major financial market information sources are stock market apps, stock screeners, and stock market blogs. However, the best source selection will vary depending on the trader's preference.