How To Avoid Debt Collection Phishing Scamb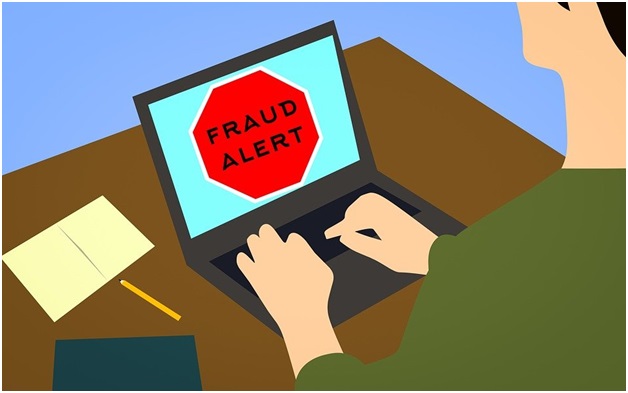 Consumer complaints about debt recovery are regularly among the top kind reported to government and legal agencies. These agencies have reported that fake debt collectors from fake debt collection agencies use several deceptive and abusive methods to make their customers pay up, including repeated calls, verbal harangues, and threats to reveal private debt information.
If someone contacts you claiming to be a debt collector, law enforcement officer, attorney, or process server, and you are told you owe money on a payday loan, credit card balance or some other form of consumer debt, and they demand immediate payment of hundreds or thousands of dollars, threatening lawsuits or arrest if you do not comply, be very careful, it could be finishing.
Phishing is a type of online scam in which consumers are sent an email that appears to be from a well-known source – such as their internet service provider, bank, or debt collection agency. Consumers are asked to provide personal identifying information. Using this information, scammers open new accounts or invade consumers' existing accounts. To avoid phishing scams, consumers can follow several tips, such as not responding to emails or pop-ups that ask for personal or financial information.
There is currently a rise in debt recovery phishing scams, and you may become the victim of one. Always do you due diligence, when you receive an email from a debt collection agency, as they might be legitimate but they also, might not be. However, it is best to follow the privacy policy and seek support from the legal and compliance departments of the collection agency, if you are sent an email.
If you are targeted by these debt recovery phishing scams, legal compliance and privacy policies can help you but if you want to avoid it altogether, take care of the following points:
Consider The Source
If you click on a random link, you might end up on a site hosting malware, or you may be scammed. It's essential to consider the source when the link leads to a login page. If you do not know the person sending the email, do not click on any links. Although many banks do not use email as a form of communication, you're able to receive an email message from your bank. You're very likely to end up with a fake bank login if you clicked a link from an unrelated website. It is always best to skip the link and log in directly to the service, as you usually would.
Confirm The Address
When you're eyeballing a website to verify its legitimacy, the address bar is a precious resource. Modern browsers are moving away from a heavy focus on the address bar. The search combined with the address bar is at least what it is now. Be aware of attempts to obscure the actual domain portion of the URL—the part that comes before the final .com, .net, .org. For example, watch out for facebook.com and faecbook.com; they look similar but are not.
Look For The Lock
In the early days of the World Wide Web, the Hypertext Transfer Protocol (HTTP) communications system served as the primary means of communication on the internet. The internet wasn't secure back then because it was unknown what others might do. The bad guys are here, and the only sensible way to connect is through the secure HTTPS protocol. So look for a lock icon browser when HTTPS pages are present and never prefer to visit any site that does not have a lock icon.
Avoid The Obvious
Many fake websites are poorly implemented, making it impossible to fool anyone who pays attention. In case the bad appearance was a fluke, you can try pressing Ctrl+F5 to reload the page entirely after connecting to the site and see if the problem still exists or not. However, if the situation still seems strange, stay away from it and immediately try contacting the debt collection agency looking for your case through any other means.
eCollect is one of those few debt collection agencies aware of the phishing scams people face in the debt recovery process, which is why their privacy policies are developed so that the scams are reduced to a minimum. The legal compliance department is ready to assist if you have any problems. They are ISO certified debt collection agencies with having Australian Financial Complaints Authority (AFCA) credit license. Therefore, eCollect is your best choice if you search for a reliable debt collector who can help you recover debts without any additional problems.