How cryptocurrency lending changed an entire industry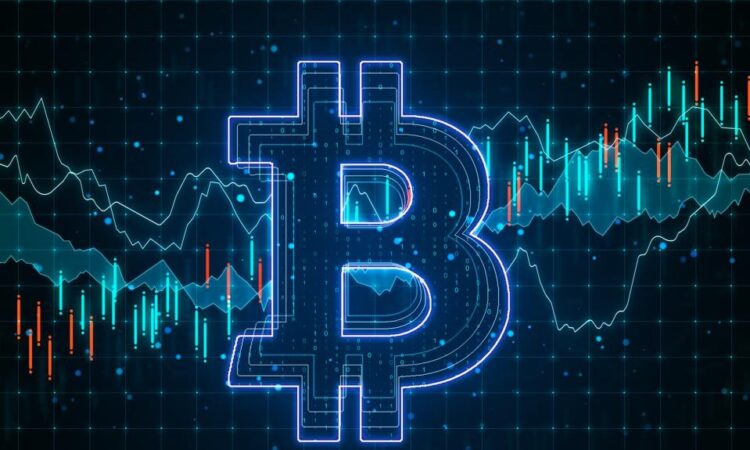 As soon as bitcoin appeared on the world stage, it was already clear that this phenomenon would not go unnoticed by most investors. Initially, it was expected that cryptocurrencies would eventually replace cash, but they have not succeeded yet, however, bitcoin proved to be an excellent means of storing value and allowed earning not only on the difference in exchange rates.
The rapid development of blockchain technology led to the fact that more and more people turned their attention to cryptocurrencies. In recent years, a lot of interesting services related to cryptocurrency have been created and one of the most notable services has been cryptocurrency lending. While many people did not see any alternatives to the traditional financial system before, many of the services it provided are now available in the world of cryptocurrencies as well.
The development of blockchain technology has led to the fact that investors, who previously did not risk investing their money in cryptocurrencies and had little interest in them, have now begun to do so. After all, no other asset could offer the kind of earning opportunities that cryptocurrency offered. As for cryptocurrency lending, this service has managed to attract a huge amount of capital and interested investors to the cryptocurrency market.
The growth in popularity of this service was also facilitated by the rapid rise in the value of bitcoin and other altcoins, which took place in 2021. Cryptocurrency lending became a great alternative to the traditional credit system because now borrowers did not have to pay high-interest rates and spend their time waiting for banks to decide, while cryptocurrency investors were able to earn by lending and not risking their money.
What is cryptocurrency lending? 
Cryptocurrency lending allows you to borrow the right amount of money secured by cryptocurrency or earn money by lending in cryptocurrency. The peculiarity of this service is the incredible speed of receiving funds and flexibility. Every borrower will be able to receive the required amount of money conveniently and easily, without the need for long waits, and investors will be able to earn by receiving money into accounts opened on the platform for providing loans.
Because most cryptocurrency loans are secured by collateral, there is no cryptocurrency rating assessment here, which means that the borrower will be able to get their money almost instantly with just a few clicks.
Decentralized and centralized lending
How do you get a secured cryptocurrency loan without having to sell it at an unfavorable rate? Cryptocurrency lending is the answer, and there are currently 2 ways of such lending – decentralized (DeFi) and centralized (CeFi). What are the disadvantages and advantages of each method? It is important to get the answer to this question before using such a service
Decentralized lending
At the heart of any centralized platform are algorithms. Regarding the lending protocols, there are two rules – either they are open source, or the project team works on them. A decentralized platform has its advantages and disadvantages, no matter which platform you choose. A huge disadvantage of such a platform is the inability to correct incorrectly entered data. In other words, if you accidentally enter the wrong wallet, the money can be sent to a completely different recipient and there is nothing you can do about it. Another significant disadvantage is the lack of ability to quickly inform you of changes on the market, which can play a cruel joke with newbies and lead to losing money.
However, such platforms are not without their advantages. Firstly, thanks to the absence of human labor, you can get the most attractive interest rates here. Secondly, if you want to keep your privacy, then decentralized platforms will be the best choice for you because you do not even have to register to get access to all their features.
Centralized Lending
The operation of centralized lending platforms differs greatly from decentralized platforms in several ways. For example, the core processes on these platforms are managed by people. This allows, if a user makes a mistake, to somehow rectify the situation and even recover the money that is almost lost. On the other hand, because of the need to pay for human labor, centralized platforms issue loans at higher rates. In addition, here you will not be able to maintain your anonymity because to use such platforms you need to register with the provision of identity, a document that confirms the address of residence, or a power bill.
The impact of cryptocurrency lending on the industry
With the advent of cryptocurrency lending, cryptocurrency users have an excellent opportunity to create a stable and high income through cryptocurrency loans. In comparison, previously they could earn by holding cryptocurrency in their wallet or engaging in speculation
Increased flexibility of assets
Not every investor wants to part with their assets, especially if they see significant growth potential in their value. In this case, he can use cryptocurrency lending platforms and lend to other users, not only saving his cryptocurrency but also getting good interest. If an investor expects to make a profit in the short term, he will also have a great opportunity to borrow in cryptocurrency for future use, with it being very important that the profit on transactions with this cryptocurrency exceeds the percentage that the client will pay for the use of the cryptocurrency loan.
Best APY
If you've been thinking about making money for a long time, but savings account rates from banks don't appeal to you much, then you should consider placing funds in the pool of liquidity that cryptocurrency lending platforms provide. By keeping such projects running, you can earn up to 12% APY. In addition, it's no secret that banks lend at very high-interest rates, which is often unprofitable. With these platforms, thanks to collateral, you will be able to borrow the amount you need without lengthy approvals and provide a large number of documents
Easier entry barrier
P2P lending platforms have implemented an opportunity to get rid of intermediaries and allow borrowers and lenders to cooperate directly, saving their time, effort, and, of course, money. The peculiarity of this lending is the availability of collateral, which makes the credit check procedures and credit history inexpedient. All this attracts investors, who want to get a quick loan for any purpose.
Conclusion
Cryptocurrency lending platforms have implemented a wide range of income opportunities that investors have needed. They allow them to flexibly manage their assets and simply hold the cryptocurrency they need, earning passive income. The incredible rise in the value of cryptocurrencies has attracted even more investors to this market, and it's safe to say that crypto lending platforms have changed an entire industry.
If they want to take a quick and profitable loan, users can always turn to these platforms and get it the same day against their cryptocurrency, which they do not want to sell. In doing so, they don't have to wait for the application approval and credit history evaluation. Thus, cryptocurrency lending platforms, which used to be available only in bitcoins and today in other cryptocurrencies, provide ample opportunities for investors and borrowers alike.